Thanos Dimadis is a proud Greek born in Veria, the well known city of Macedonia, in Northern Greece. He grew up in Brussels, Belgium, and lives permanently in New York. Thanos has been a foreign correspondent covering the Eurozone financial crisis from London, Washington D.C. and Brussels; in Athens, he served as the head of the political breaking news unit for the major national broadcast media.
His work has also been in marketing, communications, partnerships, and audience and business development with experience in the private, public and nonprofit sector in the U.S. and Europe. Thanos is an alumnus of Columbia University, George Washington University, the Harvard Kennedy School and the City University of London. His master's level studies are in the fields of European Policy, Media, Communications and Political Management.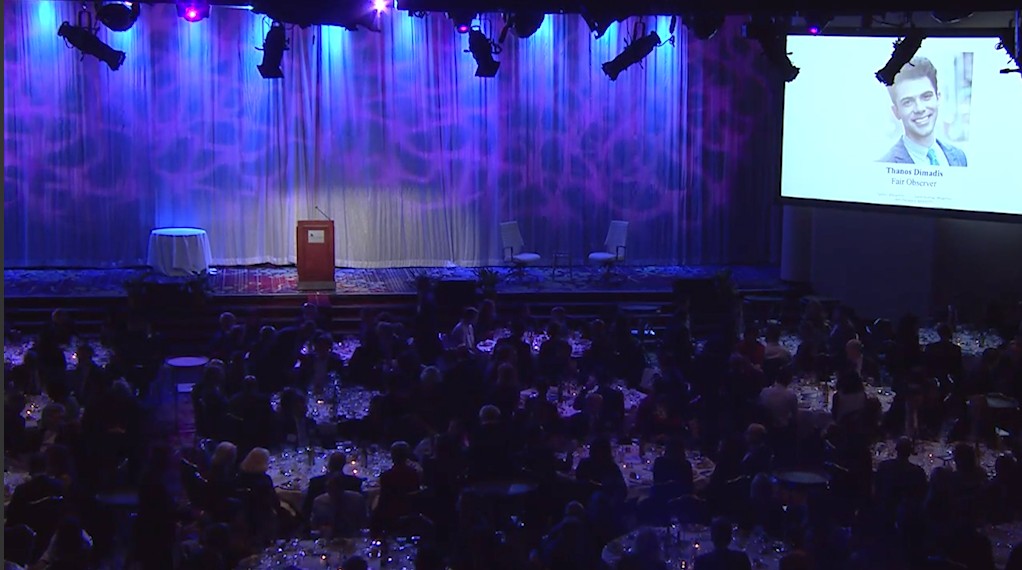 "Thanos sets a great example to all young people who want to become journalists".
Lally Weymouth, Senior Editor of The Washington Post & daughter of the publishers of The Post, Katharine Graham and Philip Graham
"Mr. Dimadis has been distinguished as the youngest correspondent who covered the Eurozone crisis with a strong track record of exclusive interviews. I assert for his professionalism and ethical integrity".
Dimitris Avramopoulos, European Commissioner on Migration, Citizenship and Home Affairs
"Thanos is one of the most talented young journalists in the field of international financial reporting with his primary focus on the Eurozone financial crisis. He has an exceptional educational background and he has always been investing in his career through education".
Marietta Giannakou, former Minister of National Education of Greece
"Mr. Dimadis has a strong understanding of current developments, focusing on the accuracy of the news and the sensitive information he was using for his reporting".
Yannis Stournaras, Governor of the Bank of Greece
"I found Thanos to be a consummate professional, well-prepared on a wide range of economic and political issues that are frequently out of the grasp of many other reporters doing similar work. Having worked with many young Greek journalists, I can safely say that Thanos is one of the most promising I have seen in recent years".
Peter Spiegel, US managing editor of The Financial Times
LATEST PRESS RELEASES
The Association of Foreign Correspondents in the United States was honored by Nasdaq during its Closing Bell Ceremony | Read the press release
Bayer Donates $50,000 to the Association of Foreign Correspondents in the United States | Read the press release